Your

peronsal database

for organizing everything.
Most database software is powerful, but hard to use. We make the opposite trade-off, and strive for simplicity.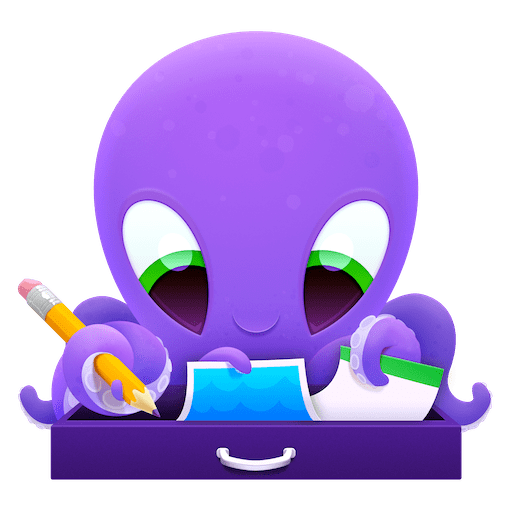 Everything you need to organize your belongings.
Books, collections, recipes, inventories, passwords, contacts and etc.
Templates are prebuilt solutions. It allows you to use Steward immediately as well as serves as an education guide showing how to build your own database.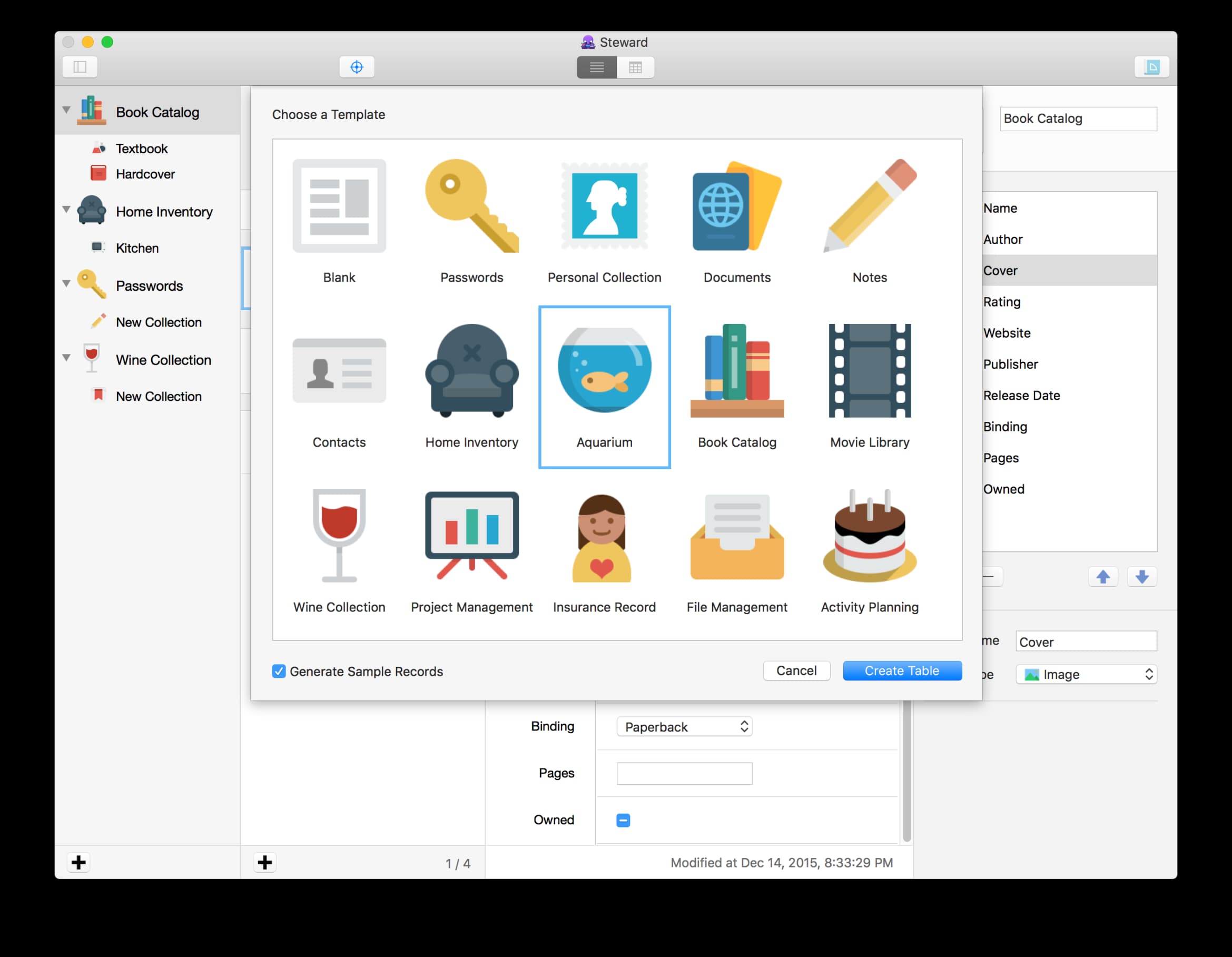 Handy features to help you organized.
15 Prebuilt Templates

Password manager, wine collection, home inventory, project management etc.

9 Field Types

Text, Number, Date & Time, Image, Attachment, Rating, Checkbox, Choice, Website.

5 Languages

English, 中文, Français, Deutsch, 日本語.

Smart Collections

Import Export

Advanced Search

Backup Restore

Undo Redo

Printing
Happy users worldwide.
Our software is so simple that people can't help but fall in love with it.
Want a SIMPLE database for your Mac? I love this app's similarity to Bento from a bygone era. So well done

If you are looking for an easy to use database which also looks beautiful don't look further this is your software. First time I see a new software in this field which allows you to save your collection of anything in couple of minutes and no learning curve. I recommend highly this software.

Does exactly what I need. Easy to figure out

I was looking for a replacement for Bento, but had bad luck with the various programs I tried (one disappeared all my data, to the puzzlement of its creator), so I approached Steward Database with a great amount of caution. But I found it easy to import my Bento data and then to use it for finding my passwords. A sign of its sturdy worthiness is that I haven't had to open Bento once since I changed programs.

I purchased this database to store Macros for quick access when replying to customers via chat or tickets. I am very happy with my purchase. The only additional thing I would suggest is offering a way to embed a video rather than just the file.

Great product for the price. Looked everywhere for something similar but they were too expensive. Get organized today
It's time to take control of your personal belongings. Buy our software so you can feel like you're doing something productive.
Purchase on Mac App Store